About Meridian Design Works Corp.
The Meridian Design Works Team has built its reputation over the last 15 years, by delivering high quality, branded, design solutions across a variety of industries in a diversity of formats. We are lean and virtual, founded by an award-winning designer with big brand experience, who can work expeditiously within your budget and timeframe.
Responding nimbly in a proactive manner, with a commitment to being a true partner to all of our clients, we work seamlessly as an extension of your own marketing department. From display advertising to cutting-edge websites to brand identity, we offer creative solutions, award-winning graphic design and personal, hands-on service for a successful, collaborative experience.
Advertising
Advertising Images tell stories to transport consumers emotionally and change the way they perceive a brand. We visually craft these stories and then deliver them across relevant online and offline marketing channels.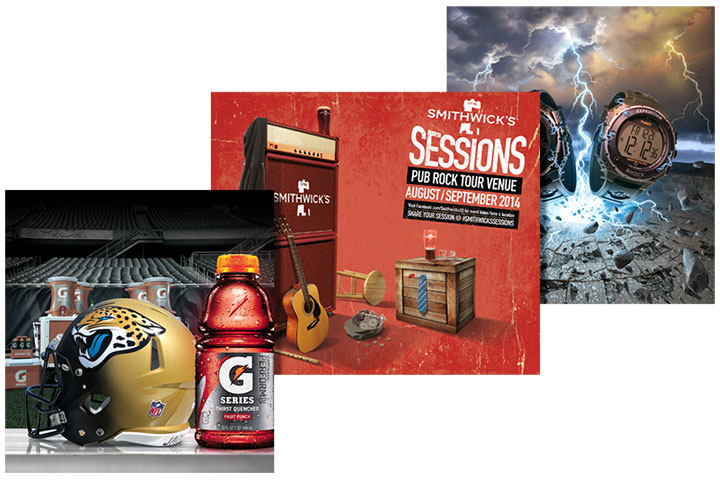 Apparel
With 25 years of experience in the apparel industry, we have produced literally thousands of designs for the sports licensed, entertainment and lifestyle industries. Working with clients such as Adidias, Reebok, Starter, Fruit of the Loom and Live Nation we not only create award-winning graphics but can carry it through presentation to production by providing high end color separations.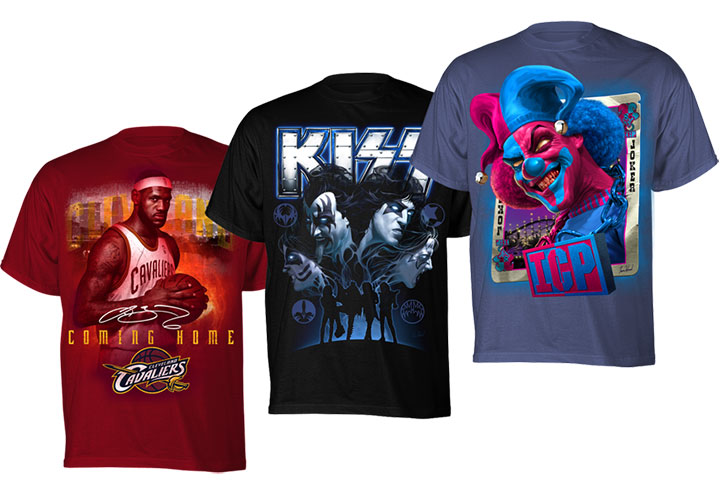 Publishing
From Novels to Iconic Magazines such as "Heavy Metal", we provide rich, fantasy illustrations to make your publication jump off the shelf. A more extensive gallery of our Fantasy Illustration can be viewed at www.tomwoodfantasyart.com.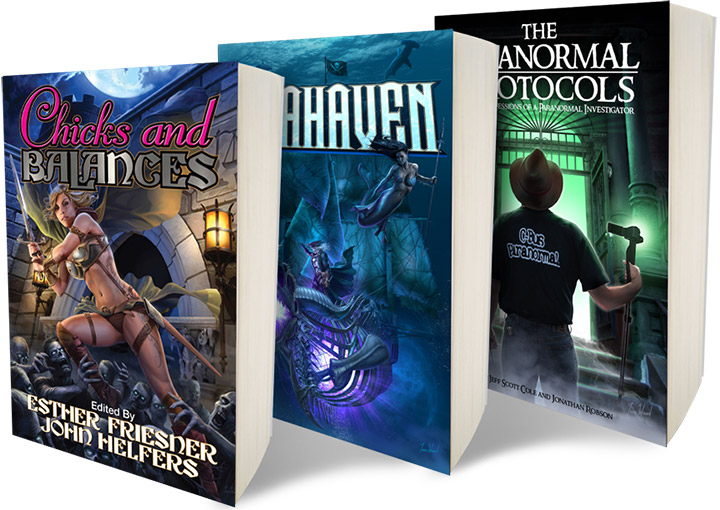 Corporate ID / Branding
Your brand is your business. We can help you distinguish and communicate your brand's uniqueness and value, delivering customized visuals across a variety of media, solidifying your visual identity.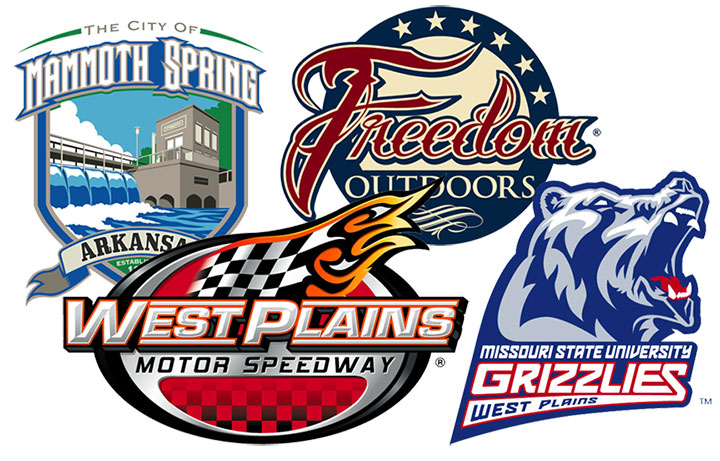 Web Design
Today's websites are the heart and soul of a company's brand. It is often the only point of contact between you and your customers. Not only does it need to function, it needs to visually drive the very essence of your brand.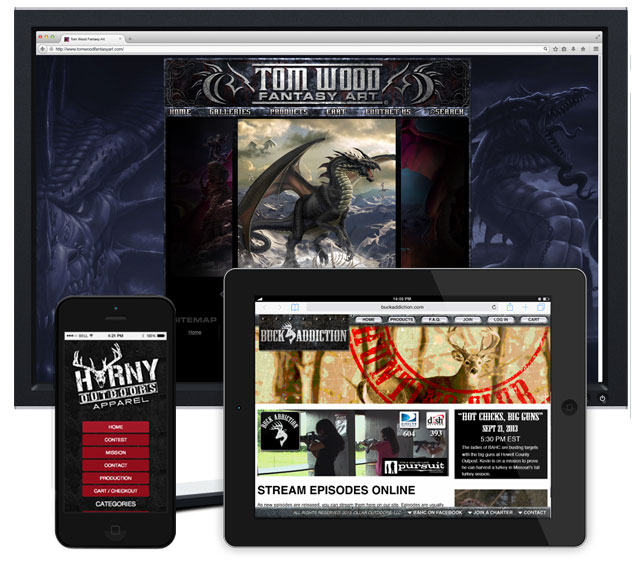 Photo-Realistic Illustration
For photo-realistic images without the financial burden, unpredictability and logistical challenges of a photo-shoot, let us create brilliant, life-like images for your brand. Our illustrations have been published across National Advertising Campaigns, In-store Displays and on Websites, for over 15 years.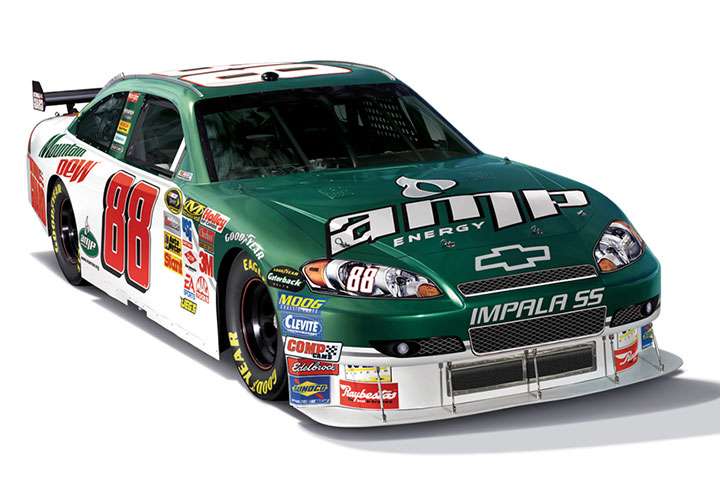 Caricature / Cartooning
Whether for entertainment, political commentary or advertising, we can express your vision of the lighter side through uniquely stylized caricature and cartoon-styled images.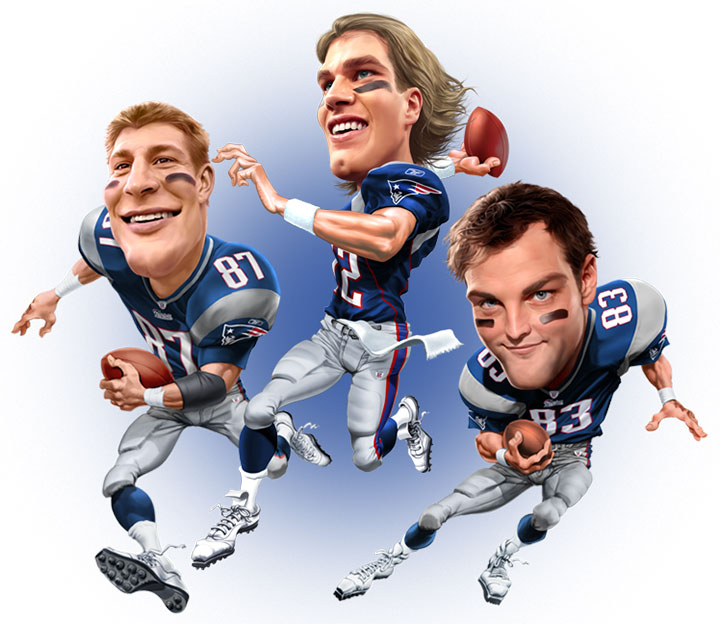 Marketing / Communications
Partnering with your Marketing Department, we can represent your organization with a strategic emphasis on brand management. Our broad expertise enables us to efficiently allocate resources to creatively build and maintain a consistent identity across multiple marketing channels. We can create rich media content to populate all promotional outlets utilized by your strategic marketing and communications plan. A plan we can partner with your organization to craft, reflective of your unique core positioning and message. We would be happy to have the opportunity to be your Brand Ambassador.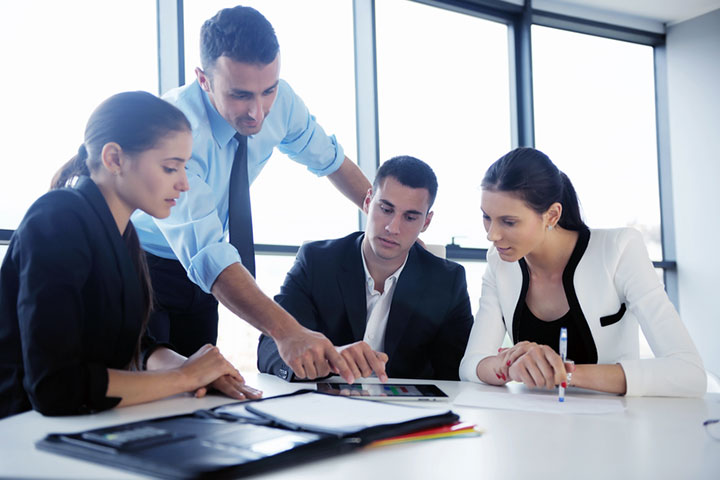 The guy is a photo manipulative magician. A true artist and creative armed with a digital brush.
Tom is a world class talent and partner who I've personally worked with for over a decade now. His skill, style and attention to detail is unmatched and highly recommended.
Tom never ceased to amaze us. Whenever we had a serious retouching and illustration challenge, the answer many times quite honestly was, 'Just give it to Tom, he'll get it right the first time.'
Tom is one of the true greats when it comes to illustration. He consistently captures not only the likeness of the subject matter but the personality and soul as well.
I started working with Tom and Justin in March of 2013. Their collective background in website and graphic design resulted in a great experience and phenomenal look to my website. I simply gave them my vision and they brought it to life.
Imagine working with someone for 15+ years without one issue coming up.
That's my experience with Tom. Whether solidifying the visual look of Pepsi's partnership with the NFL (a look they use to this very day), WWE pay-per-view posters or business pitch imagery, Tom, in his even-keeled way, always delivered for me. An absolute Pro.
While at TracyLocke, I worked with Tom for over 8 years. Everything that Tom touches turns to gold. He was truly a part of our creative team, not just an outside vendor. There was never a time that Tom couldn't handle a project and everything he delivered was above and beyond.